March Break Basketball Day Camps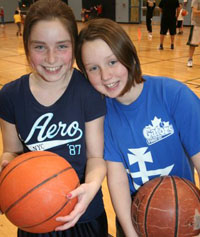 This full-day March Break camp is designed for children and youth ages 7 to 14 who love basketball. The program is run in conjunction with the City of Ottawa. Fundamental skills are taught by professional teachers. The learning experience is enhanced by competitive drills and games. Guest speakers often enhance the experience for participants.
Activities include
Group warm-up and cool-down activities
Station work that focuses on the development of basketball specific skills, building on what has been taught from the previous day
Foul shot practice
Full-court drills
Opportunities to challenge coaches
Scrimmages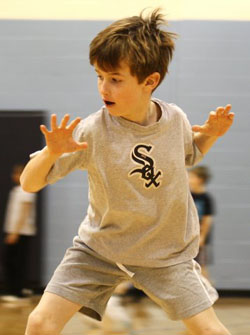 What to expect
Terrific program for players aged 7 - 14.
Program is for boys and girls.
Pre-care and post-care available starting at 8:00 am and finishing at 5:00 pm.
Players are grouped according to age and ability. All abilities can be accommodated.
All participants receive an Above the Rim t-shirt, a group photo and have opportunities to win other prizes.
Pizza lunch on the final day.
Tournament and skills competitions on Friday.
Dates & Locations
2023 March Break Camps
Location
Date & Time
Cost
Barcode
Details
Kanata - Eva James CC
Mon - Fri (Mar 13 - 17), 8:00 - 5:00
$253.52
36393
Ages 7 - 13 yrs
Nepean - Sir Robert Borden HS
Mon - Fri (Mar 13 - 17), 8:00 - 5:00
$253.52
37125
Ages 7 - 13 yrs
Orleans - South Fallingbrook CC
Mon - Fri (Mar 13 - 17), 8:00 - 5:00
$253.52
37845
Ages 7 - 12 yrs
Registration
Registration for Above the Rim Basketball School programs is done through the city of Ottawa (for Ottawa programs) or the municipality of North Grenville (for Kemptville programs).
To register for any program in the city of Ottawa:
To register you will need the program barcode and an individual PIN number provided by the city. To register for any program in Kemptville, contact the Municipality of North Grenville or email atrottawa@gmail.com for registration information.